OUR RESULTS SPEAK FOR THEMSELVES
TekRex develops technology solutions that bring winning ideas to life for customers in a range of industries. From evaluating the business case around your idea and assisting with design considerations to identifying jigs and fixtures, or developing a 3D printing strategy for your organization, we meet you where you are and help boost your business forward.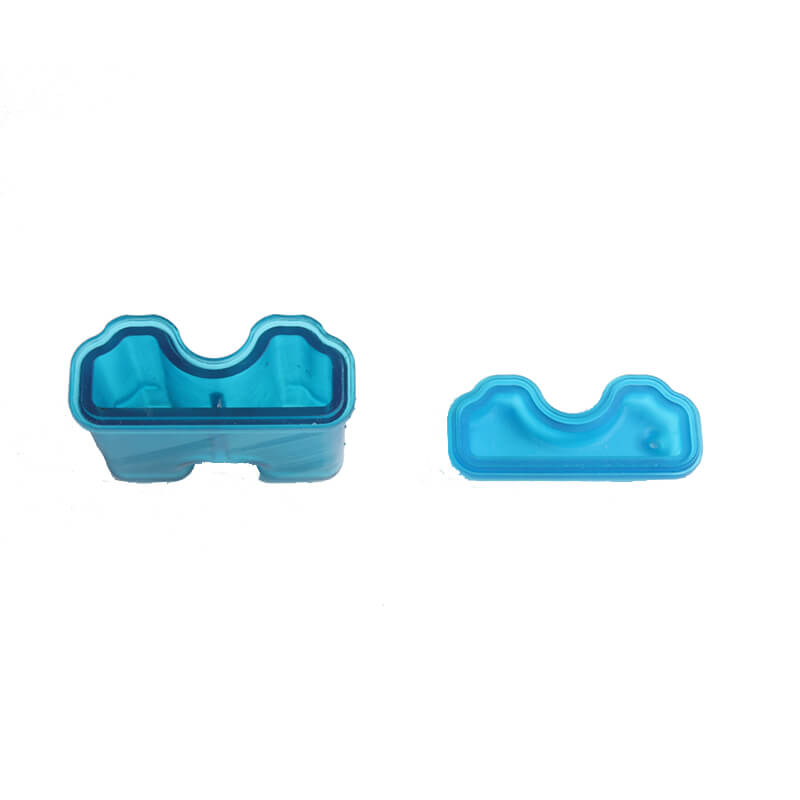 CHALLENGE: A medical device company needed a quick turnaround on a new design for one their products.
SOLUTION: Using an SLA printer to print multiple iterations in a transparent and tough material, our team could stress test and navigate the design process to get results quicker.
IMPACT: Reduced development cost by 97% vs injection modeling and iteration time from 6 weeks to 1 day.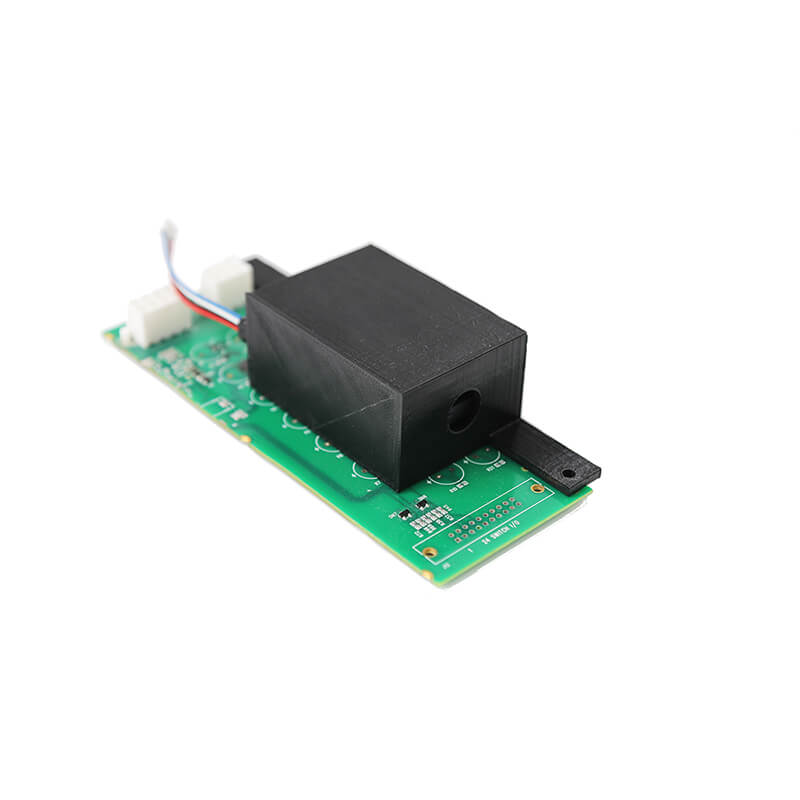 Capacitor Holder Redesign
CHALLENGE: The Select Laster Sintering (SLS) capacitor holder from a 3D printing service bureau was out of tolerance and the design created stress on the wire connections when trying to remove the capacitor pack.
SOLUTION: Switched to a more reliable and cost effective 3D printing method after discussing design improvements.
IMPACT: 20% cost reduction. Stress-free capacitor pack removal and better fit.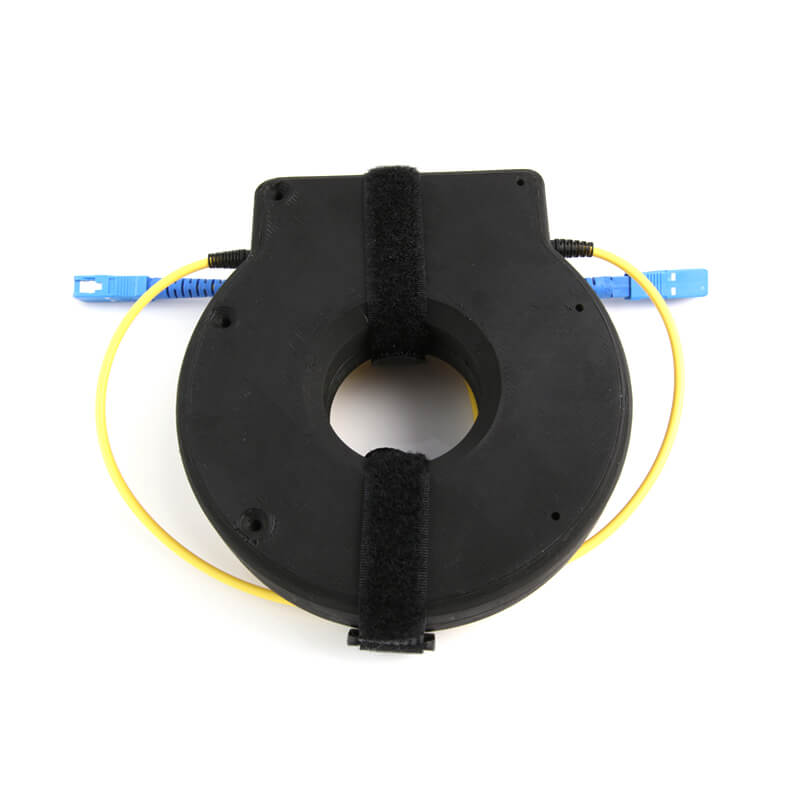 CHALLENGE: Low quantity injection molded part mandated purchasing 2 years of supply and amortizing the molding cost into the cost of the finished goods.
SOLUTION: Redesign the part to enable 3D printing capability.
IMPACT: Reduced inventory to 2 months: $10,000 – 50% reduction in COGS.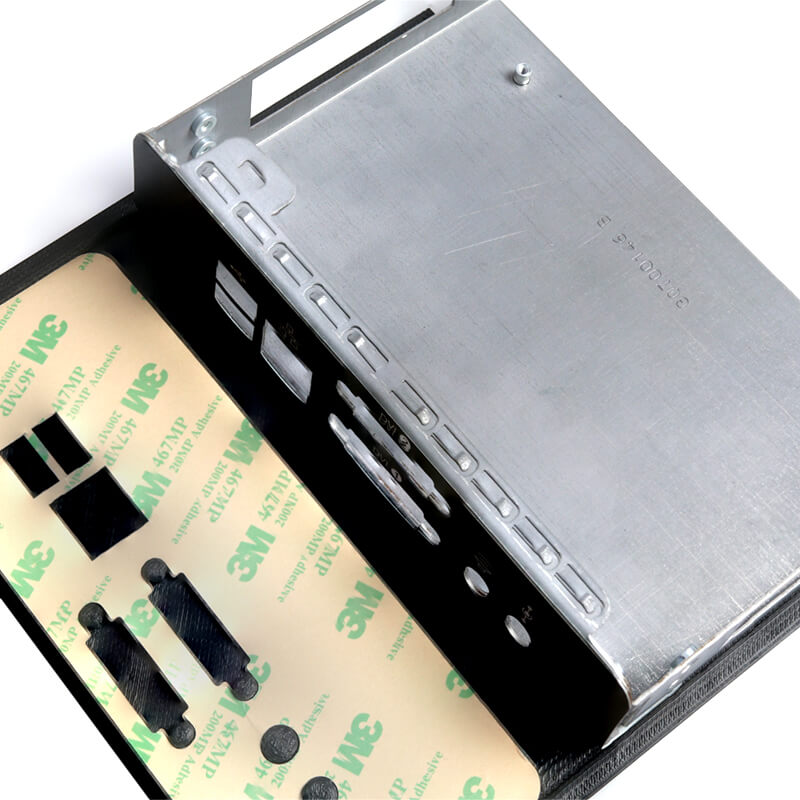 CHALLENGE: Production Team had difficulty aligning a sticker with complex geometry to a sheet metal enclosure.
SOLUTION: Designed a sticker assembly aid that perfectly aligns to the enclosure.
IMPACT: Tripled daily unit production. $56,000 labor cost savings.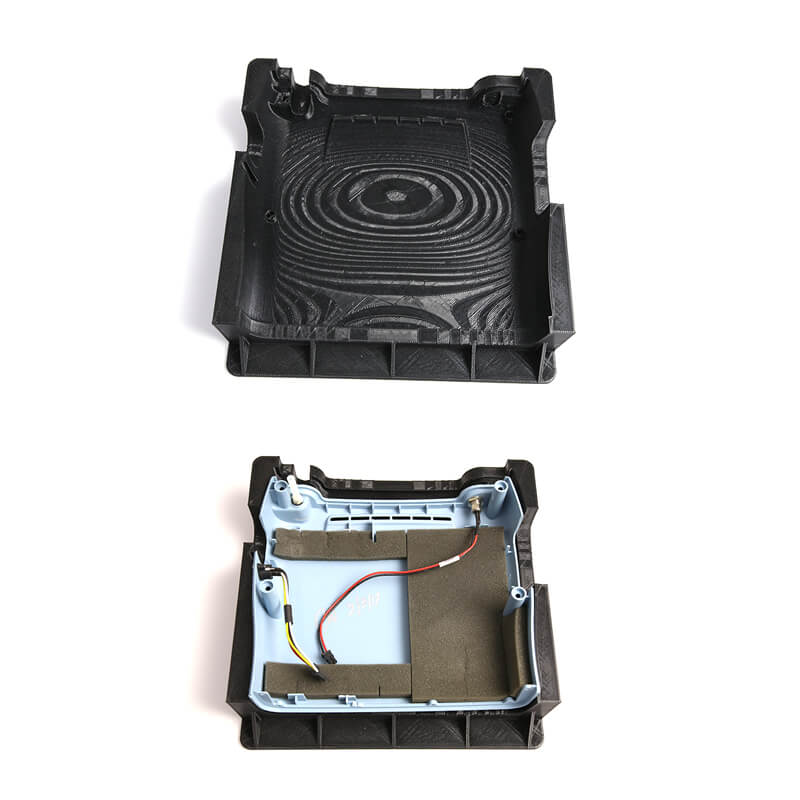 CHALLENGE: Customer needed a safe and reliable way to remove a tab from an existing shell with a curved body to accommodate new electrical layout.
SOLUTION: Designed a fixture with a flat surface to cradle the shell while using a hot knife to remove the tab.
IMPACT: Simplified the rework and improved accuracy and final appearance while reducing the labor time by 20%.